How To Build A Website
So how to build a website?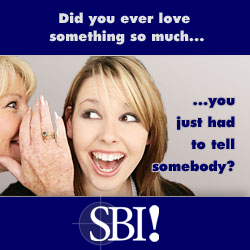 I still have to double take sometimes that here I am, a normal, regular, down to earth Northern English lass... with a website I've built myself! Where did that come from?
When I first arrived in Tokyo I was so busy with adjusting and getting used to my new way of life that, for a while at least, I forgot about my so called career path. After all I was only here for one year. Time enough to think about all that when I returned to the UK.
My first year in Tokyo went by in a flash. I couldn't believe it! It was a truly fantastic time for me and I felt my life was at a critical point.
Until now, I was on the standard route that most people take when they come to Japan, teaching English in a conversation school. At the end of that year it was time for a decision. Stay in Tokyo or return to the UK?
What Next? Introducing SBI
For the first time I started really considering what to do with the rest of my life. If you share with me any of the feelings I've described, why not take some time out for yourself and think about how you can set about choosing your own lifestyle?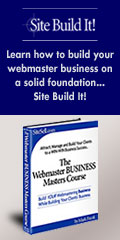 Building a website is certainly one way to take control of your own destiny. It takes time and effort, but crikey, I'm more than happy to do that to achieve the life I want. Aren't you?
TokyoTopia is my first website, but it isn't going to be my last. I was lucky enough to find Site Build It, SBI for short, and that's how I got started. I love how my own effort, my own hardwork, are reaping benefits for me. It's not easy, and for now I have to stick with the day job, but the end is in site - sorry, couldn't resist the spelling error : )
The story of TokyoTopia actually dates back to 2005 when I first ran into Site Build It, otherwise known as SBI. What's SBI? Basically it's an all in one package which let's you get on with how to build your website, without worrying about all the technical stuff.
When I was looking for how to build a website I ran into the name of a certain gentleman called Ken Evoy. He is the owner and founder of SBI and I have much to thank him for. He took me by the hand - not literally of course! - and cut away the jargon and noise that I found so utterly incomprehensible. For me one of the major pluses about SBI is that they don't try and bamboozle you with flash terms. It's all about getting it done. Great!
Sites That Helped Me Decide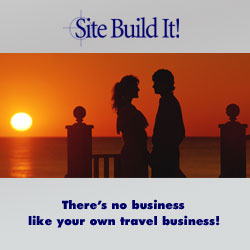 When I was finding out more information about Site Build It, I also took a look at some of the travel sites that other people had built as I knew this was something I wanted to do.
Those sites are still around today and their owners are more than happy to testify to their success with SBI.
One of my role model sites that I found was 'Rent A Villa In Tuscany' by Fiona and Jim. Their website was so well organized and beautifully presented and yet they happily talked about how to build a website from scratch.
Like me they were not techies, just normal people looking for a way to turn their passion into their livelihood.
They sum up SBI and how to build a website best in their own words:
"The process is just so logical... Content - Traffic - PREsell - MONETIZE. Starting with
content (after all, that's what people search for, so that's where we begin, too). Right from the
start, SBI showed us how to brainstorm our idea to find out if it was valid. It helped us choose and
register our site name. Then it supplied the tools to create a content rich themed site, which the
search engines love."
~ Fiona McCardle/Jim Andrew
Rent a Villa in Tuscany

The other site that really stood out for me, and she's still going strong today, was a teenager with a vision! I wish I'd seen the light at her age!
"I now have a business that I can grow over the years. A business that is fun. I'll never
do a 9 to 5. I'll always own my own life. That, more than money, more than learning about
the Web, more than anguilla-beaches, more than learning how to write well, that is the most
important thing I've learned from SBI!. Own your own life. If you don't, what's the point?"
~ Nori Evoy
Anguilla-Beaches.com

Building TokyoTopia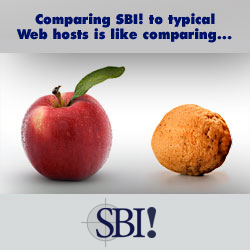 My research on how to build a website kept bringing me back to SBI and the gentleman I mentioned before, Ken Evoy. Of all the options, SBI seemed to be the most geniune and down to earth, a big factor for a non techie like me! There were also no ridiculous claims of get rich quick. Actually, quite the opposite.
SBI talked about how to build a website if you have the BAM - the brains and motivation. It won't happen overnight, but if you seriously want to start a website from home, and develop some streams of income that belong to you, and not your boss, it can be done.
SBI provides an Action Guide that leads you step-by-step through the process of how to build a website.
Make sure you follow it! Me being a hare and not a tortoise, first time round I didn't do the initial research recommended and ended up having to start over. It's a different story now, my site is growing day by day but I wish I'd done it properly right from the start!
What Does SBI Include?
Time to get to the nitty gritty. That's why you're here right?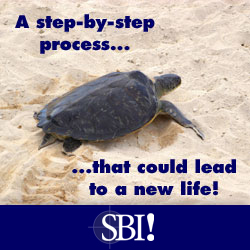 I already mentioned that SBI will take you by the hand and lead you through the process of how to build a website that works for you. For an idea of what I'm talking about take a look at the range of tools and resources that support your every step. You'll also get:
Information on how to research and establish your idea or niche
A brainstorming tool to help you pick words that people are searching for online
A blueprint guide to structure and organize your site
Tips on different ways you can grow your number of visitors to your site
The important thing to remember is not to skip ahead. Make sure you've completed all the first baby steps before you jump to registering your domain name. Do this right and you're on your way to the lifestyle you choose.
Can I Really Build A Website?
I'm sure you're probably asking yourself this question. I know it rattled round in my head for long enough.
I'll say this. If you think building a website means putting up a page on the internet, you're on the wrong track. There's no point spending your money on a site that's going to sit in space, looking pretty, but never being found.
The beauty of SBI is, that with a little bit of time and effort - remember BAM : ) - you can learn how to build a website that will continue to grow for years to come. You can go on holiday, safe in the knowledge, that your website is happily working for you in your absence. Who wouldn't want that?
Has it been easy? Hmm... sometimes yes and sometimes no. There are days when I get frustrated when I don't understand something. I've learned that sometimes I need to walk away, have a break, and then come back to it.
Then there are days when I'm blown away that I've hit another milestone on my how to build a website journey. I feel like dancing or jumping up and down - actually I do sometimes : )
See the quick tour slide show of SBI if you want to get a better idea of what it's all about.
How Can I Earn Money?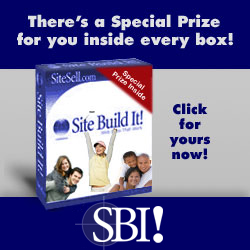 There are many different ways to make money on the internet. It will depend partly on what your site is about and partly on where you interests lie. Again the thing I like about SBI is that there's no "get rich quick" rubbish, just different tried and tested methods to match the needs of individual businesses. Here's a list to get you thinking about how to build a website monetization plan:
These are just a few examples of what's possible online.
For more information on how to build a website, take a look at these case studies to see what other people are doing to earn money from their sites. Also take a look at the directory of different SBI websites on the results page.
What About The Bottom Line?
I'm sure this is important to you! Does the $299 US per year all in hold true? You want to know you won't suddenly find yourself having to pay for those "extras" that so often come out of nowhere!
I'm happy to tell you that the promise is a good one, and it's all the more reason why I recommend SBI to people wanting to know how to build a website. The last think you need is to find yourself forking out more money when you're just getting off the ground!
For a breakdown on costs, see how SBI compares with some of the other well-known providers.
What If You Have Questions?
You may be reading this but still have some questions about how to build a website that are not clearly answered here. If you want to talk to someone about what's possible and what's not, or to find out more information on how to build a website using SBI, contact them using the "have a question" page. You can choose to speak to someone over the phone or send an email. Whichever is best for you.
The Thirty Day Money Back Guarantee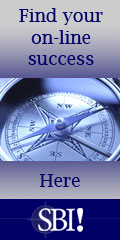 OK. So you've decided to go ahead and try SBI.
You can be safe in the knowledge that you are able to try SBI for a period of 30 days after you have purchased. If you decide within that 30 day period that SBI is not for you, then it's a simple case of asking for your money back. The money back comfort zone definitely helped me make the initial decision to see if I could figure out how to build a website.
Go straight to the place your order page and jump to the order form at the bottom to get started on your how to build a website adventure.
If you already own a business and would like to know more about how SBI can work for you, please see how to build a successful business website for some more examples of how SBI can help you achieve your goal.
Twenty years from now, you will be more disappointed by the things
you did not do than by the things you did do. So, throw off the
bowlines. Sail away from the safe harbor. Catch the trade winds
in your sails. Explore. Dream. Discover...
Mark Twain